Albona
Superior Apartment 2 + 2
If you would like to rent a modern and elegant apartment with all the commodities you need on your holiday, then Albona Apartment is the right choice for you.
from 75 € / night • max. 4 persons • surface of 35 m²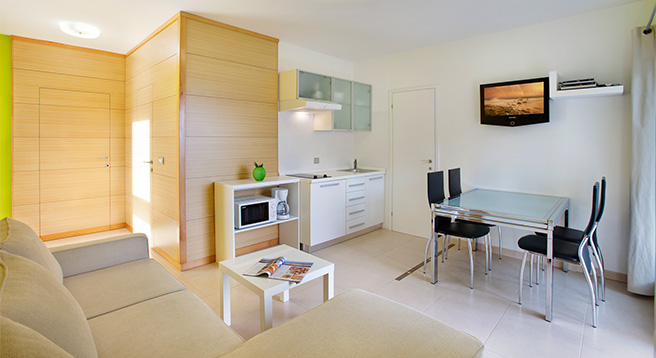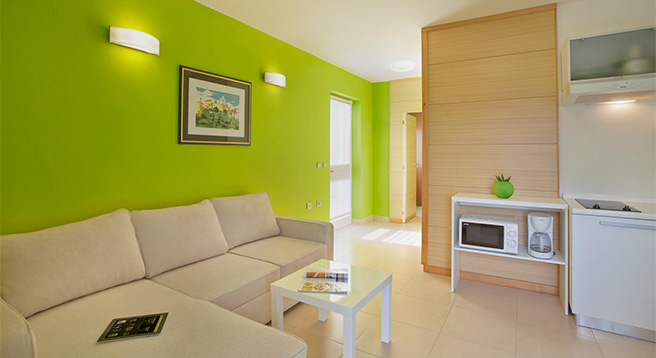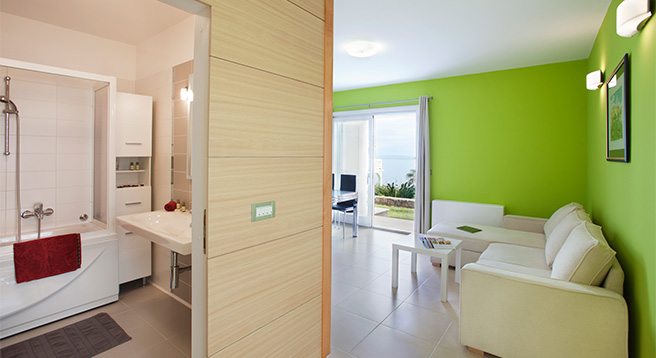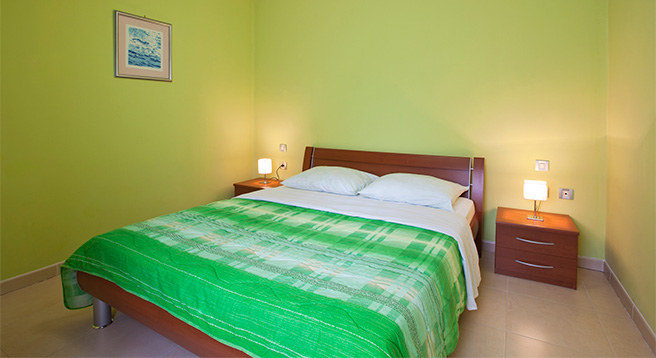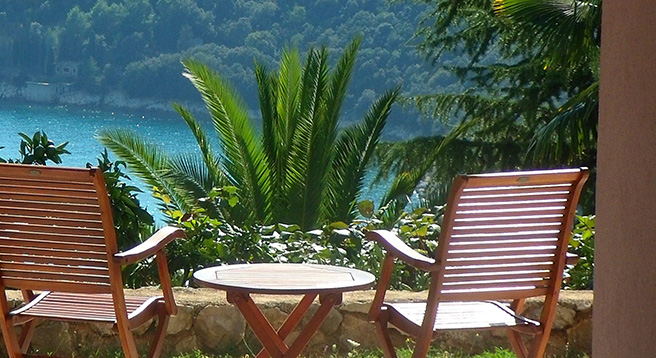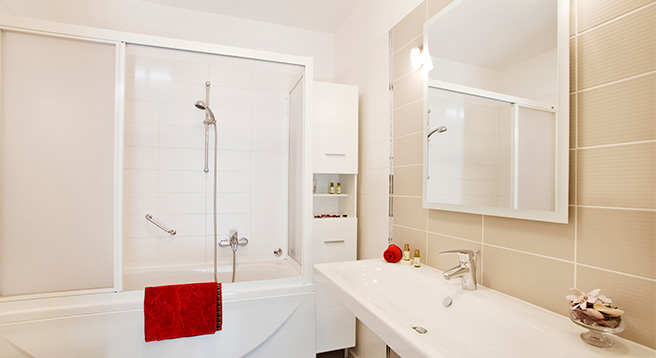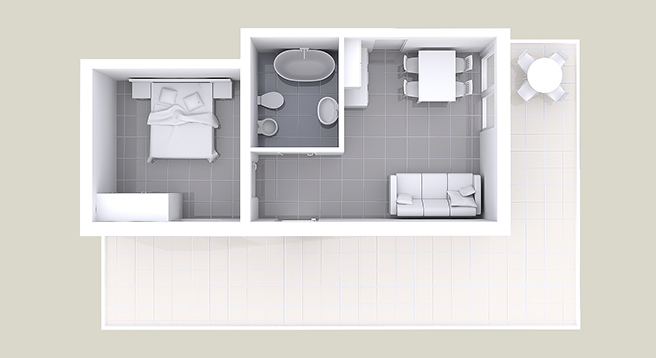 Living room (with pull out sofa for two) - 18m²
Bathroom (with tub, shower head, bidet) - 5 m²
One bedroom (with spacious closet) - 12 m²
Outdoor patio (with table & chairs with view of the Adriatic Sea)
Kitchen & dining table for four (with view of the Adriatic Sea)
Ground floor
Flat screen TV with SAT receiver
Air conditioning / Heating
Safety deposit box
Utensils (forks, knives, spoons, plates, glasses, cooking pots, etc.)
Towels and bed linen
Wireless high-speed Internet (free)
Washing machine
Coffee machine
Microwave
Pets are NOT permitted
Private parking (free)
Check-in time: 14:00
Check-out time: 10:00
Apartment Albona
max. 4 Persons
01.01. - 09.06.
09.09. - 31.12.
10.06. - 29.06.
26.08. - 08.09.
Note
All the prices are in Euro.
The prices are per apartment per day, includes all the utilities (water, gas, electricity, wireless Internet) and final cleaning.
The registration and the residence taxes are included in the total price.
If you are staying 3 days or less, the price is 30% higher.
Cancelling reservation
Guest has the right to get a full deposit refund if we receive the request for cancellation no later than 14 days before the beginning of the service (reserved arrival). After that date the whole amount is retained, except in particular situations.
Method of payment
The payment is made in two installments. A 20% deposit is paid in advance upon booking. The remainder of the price is paid upon arrival. The payment can be made to the foreign- exchange account using the bank transfer:
Payer: Full name and residential address of the reservation holder
Payee Full name: Milevoj Petar
Payee address: Losinjska 29, 52221 Rabac, Croatia
Bank: Privredna banka Zagreb d.d., Rackog 6, 10 000 Zagreb
IBAN: HR81 2340 0093 1104 9379 4
Swift: PBZGHR2X
Payment description: Accommodation (name) with date of arrival and departure
The guest must pay all bank fees.
For additional information, please contact us.
To make a reservation please fill out the form below, you will receive a response within 48 hours. In order to confirm your reservation we will require a 20% deposit or an equivalent of one night stay whichever is higher.