Istria
Magical Destination
Istria is a heart-shaped peninsula located in Croatia on the Adriatic Sea right below the Alps. Due to its geographic location Istria enjoys perfectly arranged seasons – pleasant green springs, colorful autumns, hot summers and mild winters. Rolling hills overlook the fields and valleys with little towns on the peaks. Istria is splendid place where you meet mountains, lush fields, valleys, vineyards and olive groves on hillsides, and, finally the sea. Take a walk along the magical paths of the rich and turbulent past and you will arrive at a noble interchange of civilizations.
Top things to do in Istria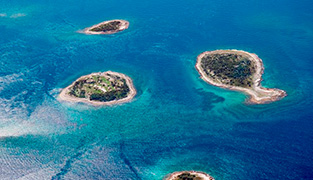 For centuries the Brijuni Islands near Pula have attracted the rich and famous. The late president of Yugoslavia, Josip Broz spent the summer in his luxurious villa here. Today you can tour the islands, visit the Safari Park and other sites or take in a theatrical production by the Ulysses Theatre, which organises very special plays every summer.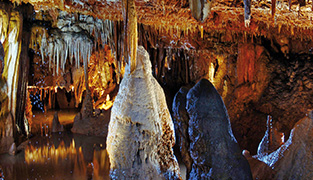 In the very heart of Istria, near the village Festini, close to Zminj, the cave Kingdom of Festini surely stands out by its natural beauties. Upon entering the cave, first you hear the harmonious sound of drops that from times immemorial have been creating magnificent underground jewellery reflected in the reservoir lakes below.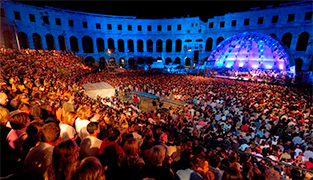 The Istrian 'stage' with its squares, cultural monuments and open-air theatres offers an all year round cultural program. Summer is surely the time when the greatest numbers of events take place.
Almost every town and village in Istria offers some great memorable event. We are sure you will find something of your interest.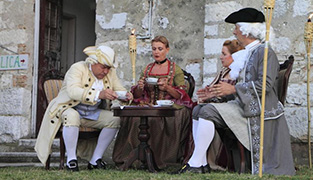 Istra Inspirit is a project of the Region of Istria, Istrian Tourist Board and Istrian Tourism Development Agency whose goal is to enrich the peninsula's cultural tourism events. The project includes events that revive history, Istrian myths and legends at authentic locations. In only a few days, visitors will be able to travel through time, through the period of castles, Roman villas, urban centres and museums, participating in Roman feasts, medieval executions, Baroque balls and visiting a coal mine.
Population: 206.400
Area: 2.820 km²
Density: 73 ppl/km²
Economic center and largest city: Pula
Coastline: 445 km (a well-indented coast, twice as long as the road)
Sea water temperature: lowest: from 9.3 to 11.1°C in March, highest: from 23.3 to 24.1°C in August
Salinity: an average of 36 to 38 pro mille
Rivers: Mirna, Dragonja and Raša
Vegetation: Istria`s forests cover 35% of the area (pine forests and scrubs)
Climate: Mediterranean climate (5 to 9°C in January, 22 to 25°C in August)