About Casa M
Perfect for your holiday
Casa M is our family home located on a hill above the bay, surrounded by Mediterranean vegetation and the fragrance of the lush pine trees. House features 4-star apartments with spacious balconies overlooking the Adriatic Sea. These nicely equipped apartments along with the reserved parking space will make your stay comfortable. Your stay with us will be in an intimate, restful, and peaceful refuge with a healthy environment along with access to beautiful beaches and the sea found in Rabac.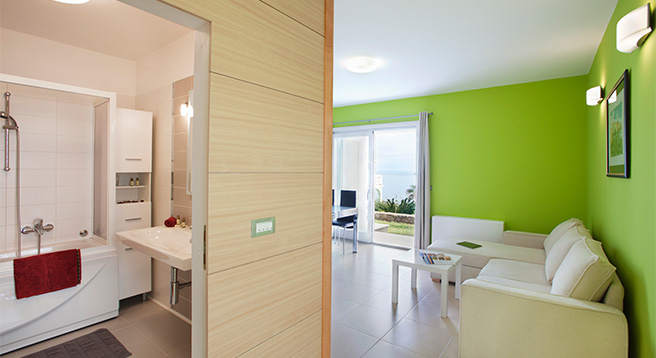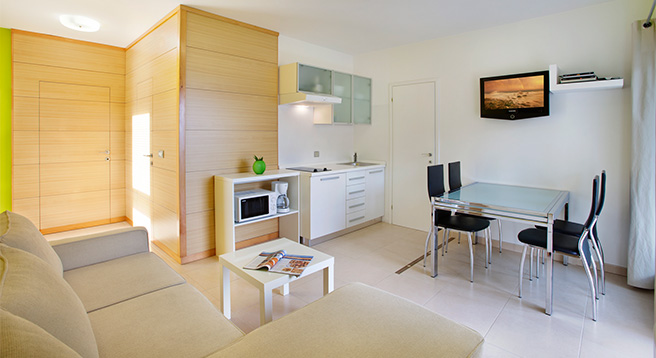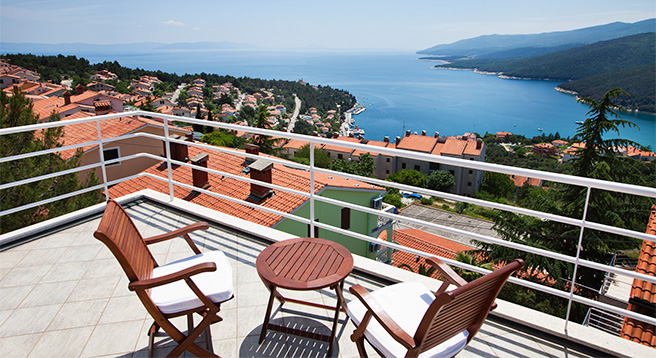 In selecting beautiful Istria as your vacation destination, Rabac offers the charm of a small tourist town with city of Labin and its attractive medieval town situated nearby. Rabac and Istria are located in a region from where you can take daily excursions to attractive locations such as Venice, National Park Plitvička Jezera, numerous islands in the Bay of Kvarner, and other historical sites, providing you with the opportunity to enjoy getting to know the region while having a relaxing holiday.

We would love for you to stay with us while you are exploring the surrounding areas or just relaxing in Rabac. If you are a first time visitor to Croatia or returning we hope that this web site will provide you with wealth of information in planning your trip and exploring Croatian beautiful countryside and rich heritage.