Rabac
The Pearl of Kvarner
Where the green hills meet the sea, where nature and heritage become one, you will find Labin and Rabac – Pearl of Kvarner Bay. There are plenty of things to do in Rabac and its surrounding areas. After visiting these lovely towns, you will find that your soul has truly been uplifted.

It reveals itself to you in all its magnificence, showing its many beautiful beaches, carefully maintained and equipped with everything needed for your most pleasant stay at the seaside. The beaches have lifeguards and are marked with Blue flags.
Top things to do in Rabac and Labin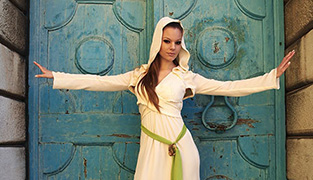 Labin's goddess Sentona – saint patron of travelers is the new tourist brand of Labin and Rabac. Sentona marks quality, tradition, authenticity and naturalness of Labin area. Enjoy your vacation and discover Sentona's gifts in authentic healthy menus offered in local restaurants, treat yourself with relax wellness treatments with natural cosmetics rich in local essential oils.
Take a walk through the year 1921, 150 meters below ground, under 20 million tons of stone, where there were no sunlight, sky and perception of time, there was only the darkness... and REVOLUTION! This difficult and touching story about the human strength and pride will reveal the life of miners in one day, from their job to their meals...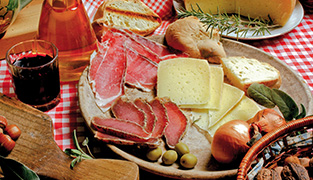 Good food and drink are vital ingredients of any successful holiday. Rabac and the gastro delights of the region are perfect place to discover our rich gastronomic heritage, culinary icons, food and wine events and celebrations, restaurants and taverns. Traveling in any new region, cuisine is a perfect way to capture the essence of the place. With diversity at the heart of Istria, you'll delight in new culinary experiences and reconnect with traditional flavors.
The Dubrova Sculpture Park
The Mediterranean Sculptor's Symposium has been organised here every year in August and September since 1970. Today this park is a permanent exhibit of the fruits of these artistic meetings.

The interesting park structures and interdisciplinary projects of this protected area are surely worth a visit.
Population: 1.534
Sea water temperature: lowest: from 9.3 to 11.1°C in March, highest: from 23.3 to 24.1°C in August
Salinity: an average of 36 to 38 per mil
Climate: Mediterranean (January 5°C to 9°C, August 22°C to 25°C)
Vegetation: Istria`s forests cover 35% of the area (pine forests and scrubs)